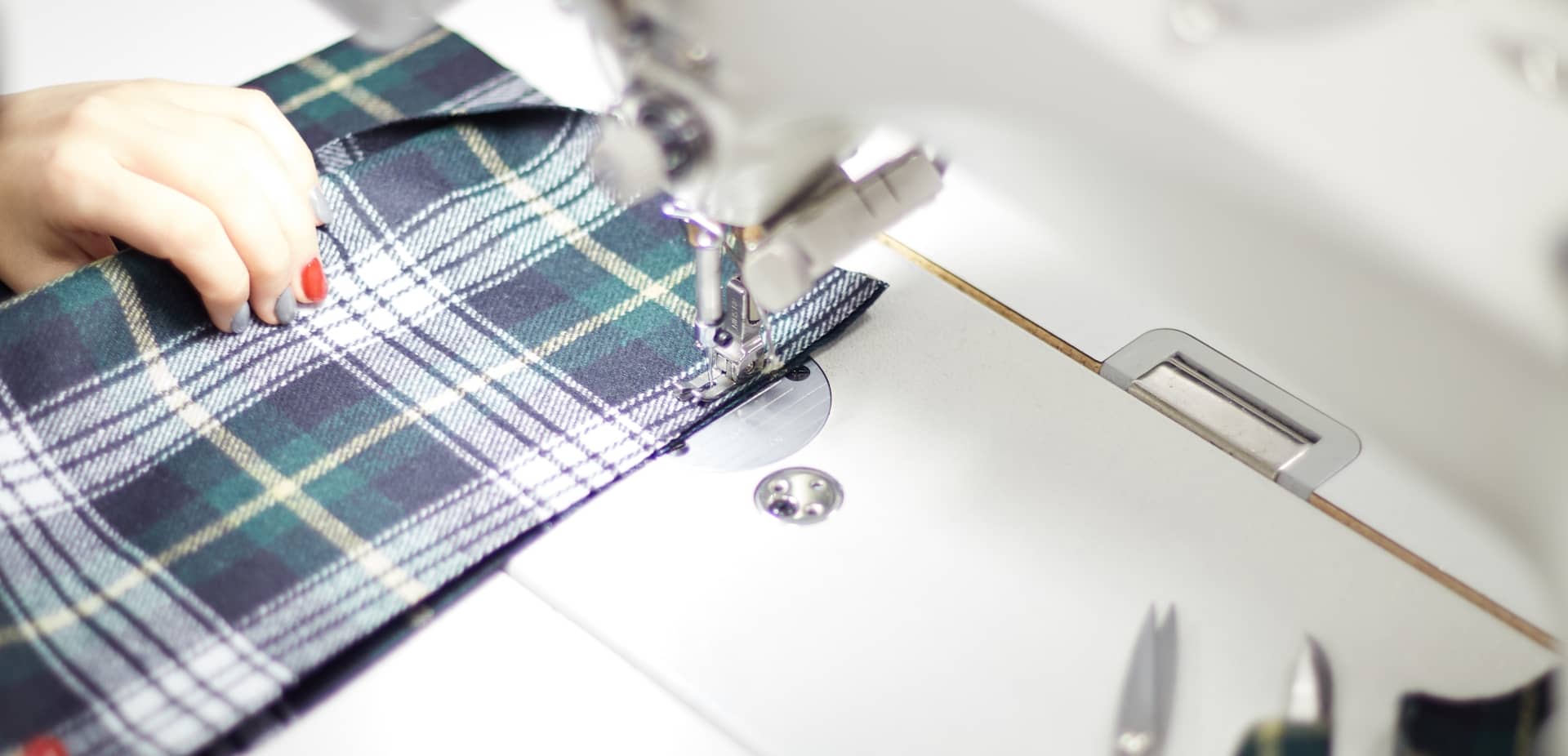 About us

Embroidery, jacquard and exposed selvedges are just some of the stylistic features of Officinae, a fine tailoring workshop in downtown Bergamo.

A dream, that of making Italian craftsmanship known around the world, took shape in 2010, the year Paola decided to open her sartorial clothing workshop on Via Torquato Tasso, one of the city's most characteristic and charming streets.

A passion for sewing started long ago: growing up in a family in which everyone, with different skills and tasks, had always worked in the fashion world, Paola at the age of three already had needles in her hand. A precious art handed down from generation to generation, which she patiently learned to love thanks to grandmother Elda first and later with mother Liliana, who still collaborates in the creation of some of Officinae's garments.

ARTISAN SUPPLY CHAINS IN THE AREA
The creation of handcrafted garments made by hand cannot be separated from the use of high quality materials. For this reason, Officinae has always worked in building a dense and widespread network of collaboration in sartorial artisan supply chains in our territory, favoring materials from Italy to give life to handmade garments that are completely Made in Italy.
SEARCH FOR QUALITY
From design and material research to the creation and packaging of the product: we always pay close attention to all the production details of our garments.
Any of our creations have a very long history and always begin with careful research of color, fabric and cut. Silk fabrics, taffeta, natural yarns such as wool and cotton are combined with jacquard work, strictly handmade embroidery, crocheted and patchwork creations, in a search for the most suitable materials that always plays a central role in our creations.
We strongly believe that every fabric can have many lives. We work hard to minimize any waste and to reuse every inch of fabric. What for industry are waste fabrics or simple color trials, for Officinae are precious and unique fabrics to be enhanced and given a new purpose
PRODUCT UNIQUENESS

Craftsmanship, care and creativity are the cornerstones of our sartorial clothing creations. The juxtaposition of the roughness of certain materials with the preciousness of others gives rise to unique garments with original and exclusive sartorial details.

We are not prone to fads, our shapes and colors follow the trend of the seasons and dress women who are very different from each other, but all in their own unique and style-conscious way. Not even the challenge of time manages to wrest strength and originality from our collections, which, while fashions change, always remain on the cutting edge.

CUSTOM-MADE DRESSES

Do you need an exclusive dress for an important event? Do you need to make a formal dress, Officinae style? Or do you simply feel like giving your wardrobe a makeover?

With Officinae you can create the dress that best suits your needs. Just make an appointment by calling +39 035 210643 or filling out the form below to be contacted.

We'll take care of the rest.