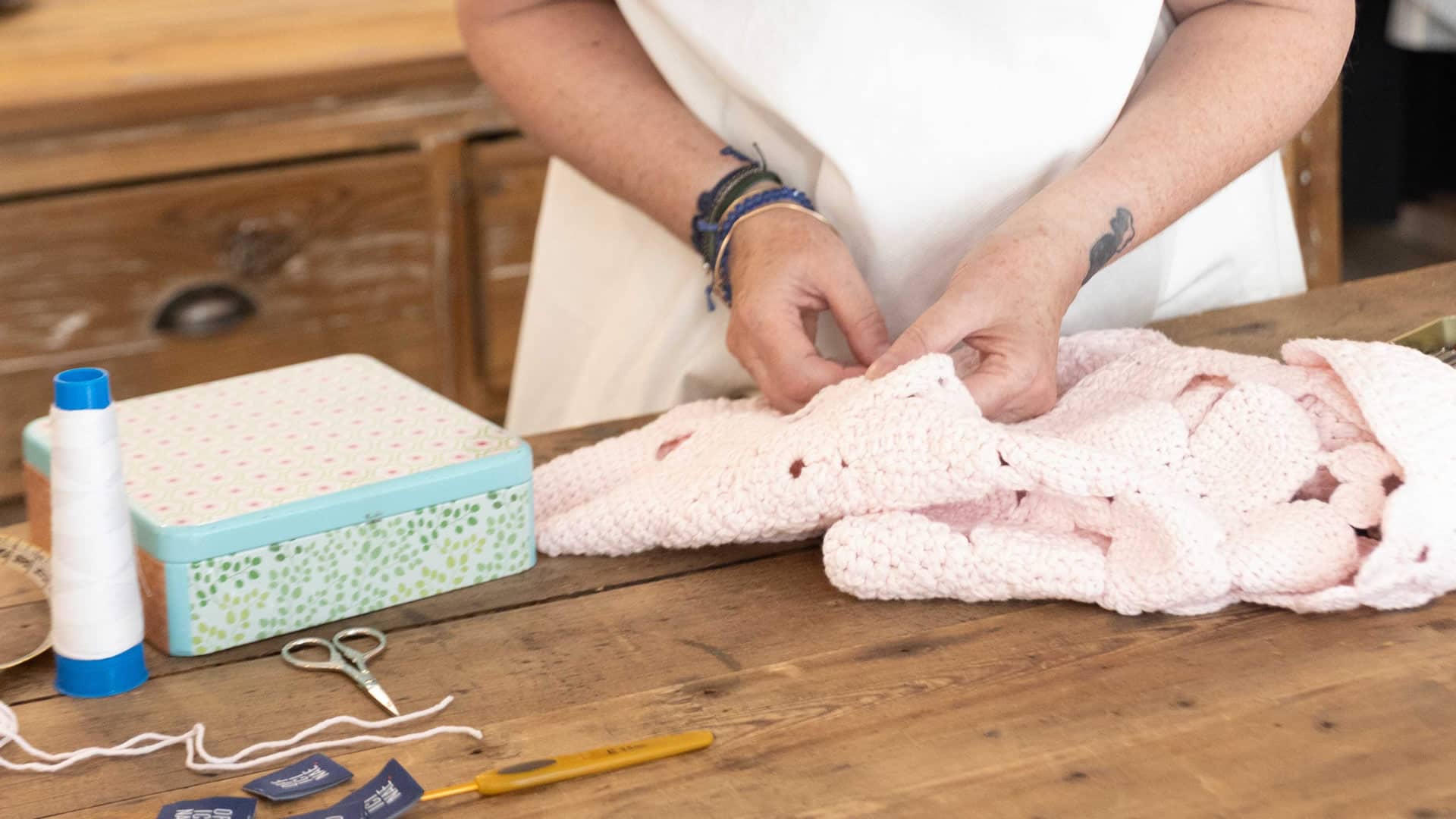 The creation of handmade artisan garments cannot be separated from the use of high-quality materials and expert know-how. For this reason, with Officinae we have always worked in building an extensive network of collaboration in
artisan tailoring supply chains in our territory
, to give life to handmade garments completely Made in Italy and from the "km zero" supply chain.
From design and material research to product creation and packaging: we always pay close attention to all the production details of our garments.

Silk fabrics, taffeta, natural yarns such as wool and cotton are combined with jacquard work, strictly handmade embroidery, crocheted and patchwork creations, in a search for the most suitable materials that always plays a central role in our creations.

We strongly believe that every fabric can have many lives. We work hard to minimize any waste and to use every inch of fabric. What for industry are waste fabrics or simple color proofs, for Officinae are precious and unique fabrics to be enhanced and given a new purpose.


Our production is divided mainly into three distinct areas: garments made from fabric, knitwear and crocheted accessories.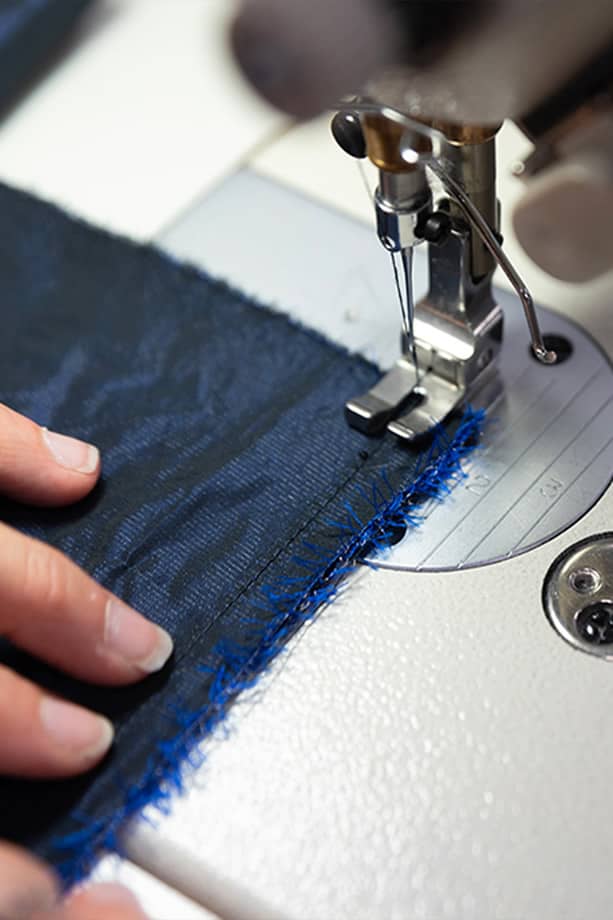 In Luisa's workshop in Albano Sant'Alessandro, all our fabric garments are made. Beginning with the cutting stage and ending with the making of the garment, each garment is individually pampered at all stages of its birth.

In Seriate, our knitwear comes to life. Laura and her experienced employees prepare the machines and set them up in the correct way to get the yarn knotted in the right way to arrive at the desired shape and size. An art now rare to find, which is preserved from generation to generation.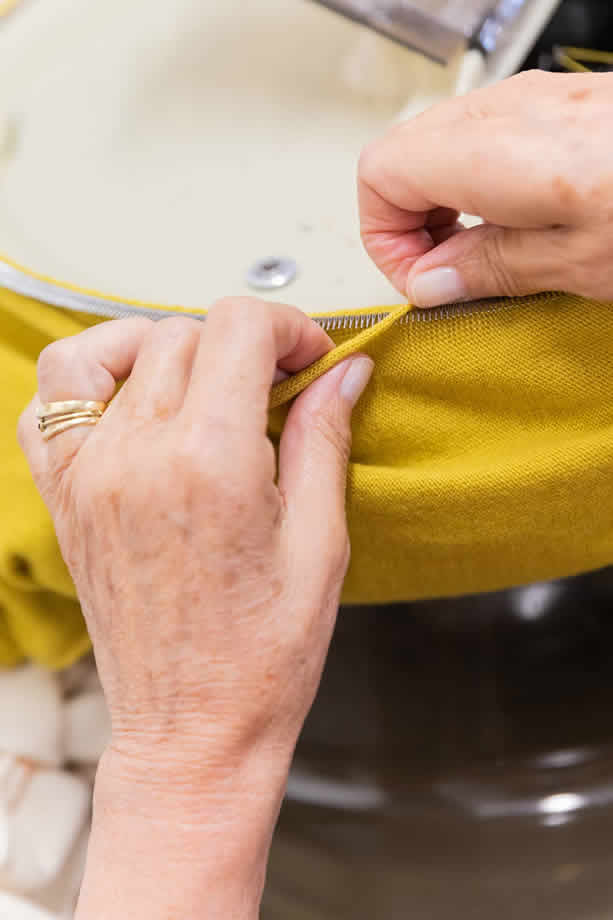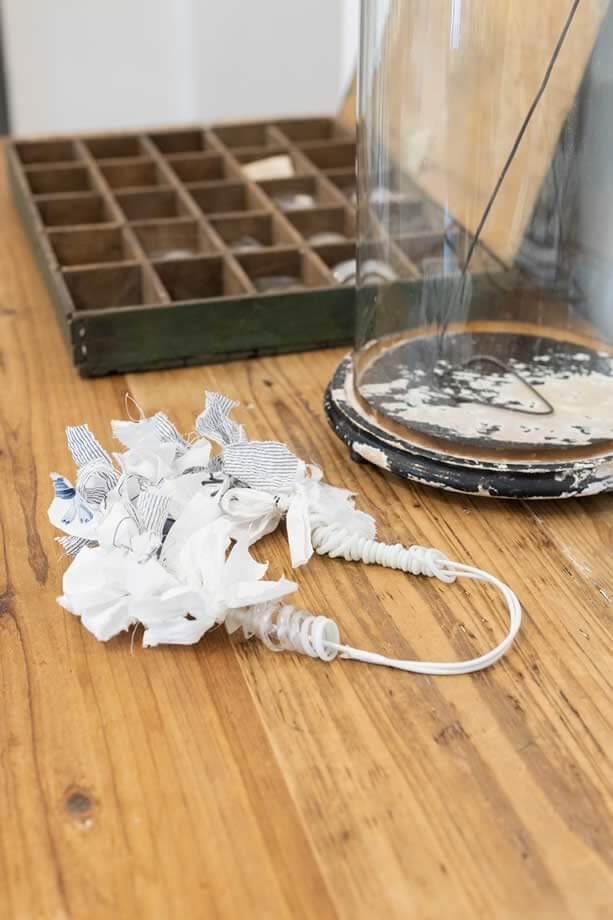 All crocheted accessories and garments, from patch scarves to cardigans to crocheted bags, are made one by one by Paola. A mastery she has been cultivating for years that treasures the secrets taught by Grandma Elda and perfected by Mother Liliana.